HOTEL JURMALA SPA
Wellness program
The Wellness program includes:
3 nights in Double standard or superior room (Check-in from 15:00, check out until 12:00)
3 x Rich breakfast buffet
3 x Healthy lunch
3 x Dinner 18:00-20:00
10 Spa treatments from list*
3 treatments optionally: Back massage /20 min OR Face massage /20 min OR Underwater massage /20 min OR Barotherapy (pressure boot therapy) /30 min OR Health capsule /30 min OR Chargot shower /15 min
1 x Physician consultation, medical exam (body weight analysis, cholesterol screening, blood sugar screening, EKG)
Sports trainings according to the doctor's recommendations and trainings time table
3 x Saunas & pools centre WELLENSS OASIS /90 min
Unlimited access to gym (on the departure day till 12:00)
* SPA treatments:
– Ozokerite and paraffin application  /15 min
– Aromatherapy bath with sea salt OR oil OR Thalasso extract OR Sapropel extract/ 20 min
– Salt cave /40 min
– Ionic detoxification /15 min
– Acupuncture mat  /20 min
– Cryotherapy for feet /15 min
– Wellness hair mask /30 min
– Dermabrasion (ultrasound) /15 min
– Phonophoresis (ultrasound) /15 min
– Magnetotherapy OR laser therapy OR darsonval
– Alpha-stim electrosleep therapy /30 min
– Soy candle therapy for hands /15 min
– Sunlight spot /20 min
– Oxygen cocktail
– Oxygen therapy /15 min
– Aerosol therapy (inhalation) /15 min
– Well-being foot bath with oil or salt /15 min
– Local Thalasso mud or Sapropel application /20 min
Until 31.08.2022. for all accommodation offers on working days (Monday-Friday) 1x 2,5 h visit to Wellness Oasis
Number of rooms for the special price is limited
Rates are based on availability and subject to change
Please note that the Spa and Beauty treatments included in the offer must be booked in advance, otherwise the hotel does not guarantee their availability.
Please book your treatments in advance before your arrival at the hotel, mention preferable date and time of your treatments.
The treatments are only guaranteed if you have received confirmation from the hotel with date and time for the treatment reservation.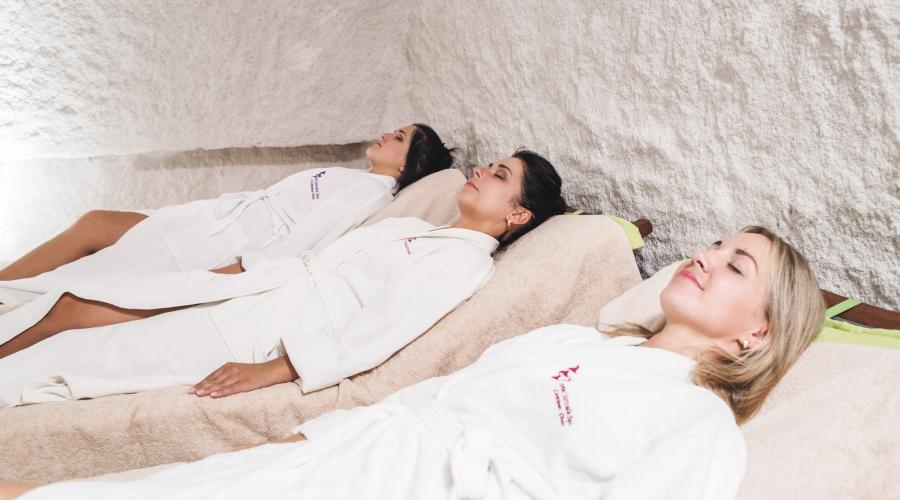 4 days
371 EUR
Choose a service
Fill out the form
Receive an individual response
Healthtravellatvia © 2019 All Rights Reserved.
USE OF COOKIES
By continuing to use this site, you are agreeing to the use of cookies. Find out more