HOTEL JURMALA SPA
Kemmern Kalmud Mud Ritual
Kalme ritual is a special face and body ritual offered byThe Hote Jūrmala SPA.
The Kemmern forging mud ritual includes:
hydromassage bath with salt or extract,
body mud peeling,
body mud mask with wrapping,
face mask,
full body massage in combination with Bamboo broom massage technique.
This technique focuses on the relaxation of deep body muscles and the improvement of blood circulation. The bamboo broom is an ecological massage tool that, together with the rhythmic technique, promotes a stimulating effect on the whole body.
As a result of the Kemmern forging mud ritual, you will get:
Completely restore the balance of mind and body,
Activated blood circulation,
Boosted immunity,
Elimination of harmful substances and toxins from the body,
Prevention of signs of cellulite,
Improve skin structure
Improved silhouette.
The Kemmern Kalmud Mud Ritual offered by Hotel Jurmala SPA perfectly restores and improves the skin structure, mind and body balance and provides great relaxation.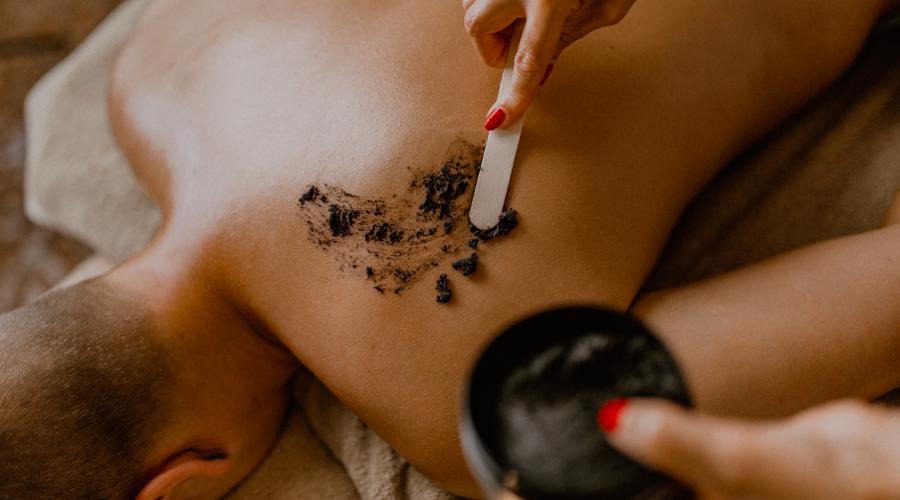 120 min
150 EUR
Choose a service
Fill out the form
Receive an individual response
Healthtravellatvia © 2019 All Rights Reserved.
USE OF COOKIES
By continuing to use this site, you are agreeing to the use of cookies. Find out more