Rehabilitation center "Tērvete"
Healthy Back
Rehabilitation centre Tervete offers a 5-day program Healthy Back to help reduce back pain, improve muscle strength and overall well-being. The "Healthy Back" program includes:
Consultation, planning and supervision of a physical and rehabilitation medicine doctor throughout the rehabilitation course.
Physiotherapist's first visit and drawing up a treatment plan
Physiotherapist lessons, including caning 4x
Occupational therapist consultation 1x
Nutrition therapy 1x
Visual art therapy 1x
Dance and movement therapy 1x
Mud applications 3x
Baldone mud bath 2x
Physical medicine procedures 5x (on doctor's recommendation)
Underwater massage 2x
Hotel services in a double room (living in Lux ward +15 EUR/day)
Meals on weekdays (breakfast, lunch and dinner)
Price: 300 EUR per person (5 days / 4 nights)
For more information or reservations: +371 63726175, +371 27859888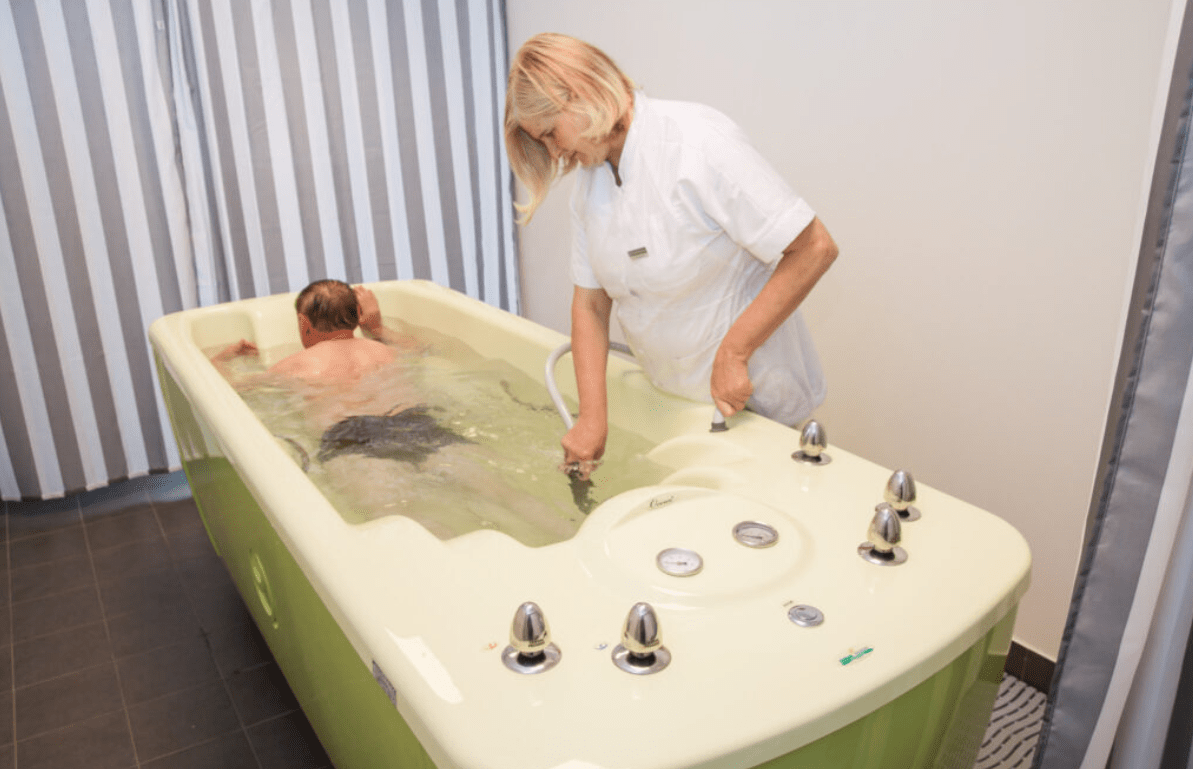 5 days
300 EUR
Choose a service
Fill out the form
Receive an individual response
Healthtravellatvia © 2019 All Rights Reserved.
USE OF COOKIES
By continuing to use this site, you are agreeing to the use of cookies. Find out more